Commercial photography is how a product or service is presented attractively to position a brand in the market and achieve its sales goal. Nowadays, advertising through images is an element that can make a difference in this complex field of photography. Therefore, everyday professionals dedicated to this market must specialize in this by polishing their techniques to achieve good commercial photography. How they hone their skills determines if they're on their way to becoming the best commercial photographer they can be.
Importance of being a good commercial photographer
As we have already mentioned, commercial photography is a fundamental piece of a product's or service's marketing campaign. Logically, commercial photography must be of excellent quality, so sales increase while remaining transparent, precise, direct, and truthful to that product's identity. Typical must-have highlights are its benefits, its uses, and how to use it. A proper slogan will help the idea to stick in people's minds.
Attributes that make a good commercial photographer
A professional photographer, to achieve commercial photography's pursued objective, must have certain attributes that make the difference. A lot of people can be a commercial photographer, but not all of them can be great at it. Preferably, they must offer their client good quality photography, in which every detail matters and helps transmit the product's whole point of existence.
Let's see some of the knowledge and what are some of the attributes that a good commercial photographer must have to become a professional commercial photographer.
Knowledge
Many people believe that just because they have a camera and know how to take pictures with it, they are professionals, but they'll soon realize how much there is to learn about commercial photography. If you want to be one of the best in the field, you must prepare yourself to obtain the necessary photographic knowledge that will allow you to handle a camera properly. But, before diving headfirst into the details of camera handling, it's better if you start from the basics of photography and its elements.
Vision
See beyond every day and the routinary. Locate a time and place that'll make your shot extraordinary. To accomplish that, you need to have your professional goals clear. How far are you willing to push yourself to reach your dreams as a commercial photographer?
Creativity
You must be creative to get an original shot. This is a very important quality because it allows you to generate new ideas, create approaches and take brand new photos with the available resources. Every artist must be creative to stand out in the field of commercial photography and be known as a good commercial. Think outside the box, as they say. Brainstorm a lot.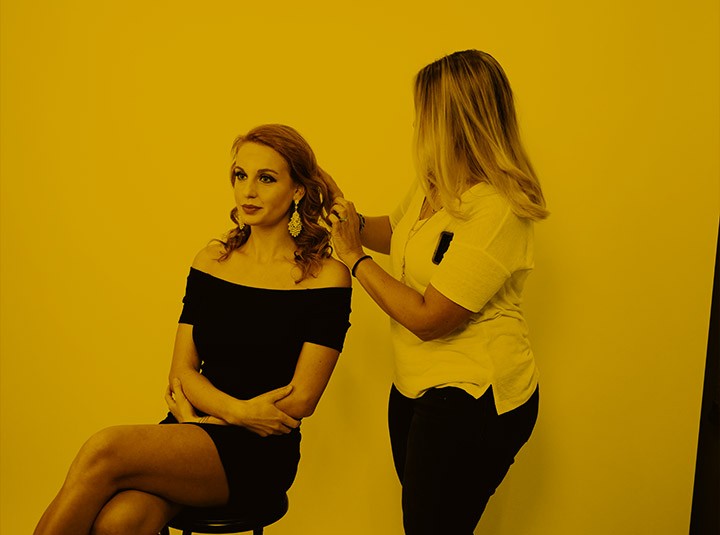 Be communicative
This is also an important quality. As a professional in commercial photography, you need to have the ability to listen to and consider clients' opinions. Include them in the process and project them through images. Find the balance between your knowledge, your client's vision, and resourcing. This will lead you to good quality commercial photography and overall satisfaction.
Photographers must interact with their clients in an atmosphere full of harmony and cordiality that allows them to visualize what the client wants to capture in commercial photography.
Passion
Passion is a quality that drives individuals towards their true potential. Their best companions are enthusiasm, emotion, and perseverance. In this profession, all these qualities are essential to achieve the ideal shot, since it is not always performed on the first attempt. Passion will help you overcome the obstacles that may arise in the design and shooting of commercial photography.
Responsibility
Every good professional must comply with this characteristic, especially if you develop in this profession independently. To be responsible means to answer for the work assumed by acting correctly and within the established deadlines.
Optimism
Believe in yourself. You will achieve a great photograph. You may have to try two, four, ten times, but you'll get that perfect shot. Don't give up, keep trying, you can do it.
Optimism is a quality that also goes hand in hand with the perseverance that gives you the passion to achieve that unique image. It gives you the strength to persist until you get it.
The mastery of these skills will take you steps closer to becoming the best professional photographer you can be. Clients will trust you. The process will be a great experience. The quality will be high. Professional commercial photography is also a journey of growth and understanding. In other words, by honing your skills, you'll help the brand by giving it a way to present itself to the public in its best light.
Knowledge and skill development will be the best tools for evolving your work towards higher professional standards.