Photographs are but one of many ways to store memories. Therefore, a good picture must have all the necessary elements to capture the essence of that moment. Moreover, these memories are treasured for a lifetime to relive special times only recorded in the image of studio photos. 
Just as there are basic accessories for studio photos such as lighting, background screen, triploid, reflector, etc., you should also consider the prop rental so that you don't necessarily have to buy lots of materials. Since sometimes they are only used once in a blue moon, or maybe a few times, prop rental becomes the best option in the market for this kind of situation.
Props that can enhance your studio photos
There are a lot of props that complement the scenery for great studio photos that are lively and fun. Nowadays, there are many places where you can rent props by the hour. However, you should be wondering what kind of props you can find in a prop rental to make your studio photos better.
It is important to bear in mind that props rentals will save you from storing and maintaining a lot of items that are not frequently used. Knowing that studio photos are memories that'll be treasured forever, the availability of props is necessary to make an excellent studio photo job that projects a good photographic image.
Colorful backgrounds and landscapes
When it comes to studio photos, the backgrounds are usually made out of uniform colors. Notwithstanding, we can find backgrounds of many colors, patterns, themes, and -why not- striking landscapes that give more life to studio photos. In props rentals, there is a great variety of backgrounds, which have the power to recreate the environment where you develop a good animation for your studio photos. Your client will thank you for it.  
Furniture
This is an important category for a photo shoot. We can include here the famous sun loungers, antique or modern style seating, sofas, libraries, desks, tables, children's furniture, and many others. In this sense, it is clear that the furniture complements the background for studio photos, bringing it to life.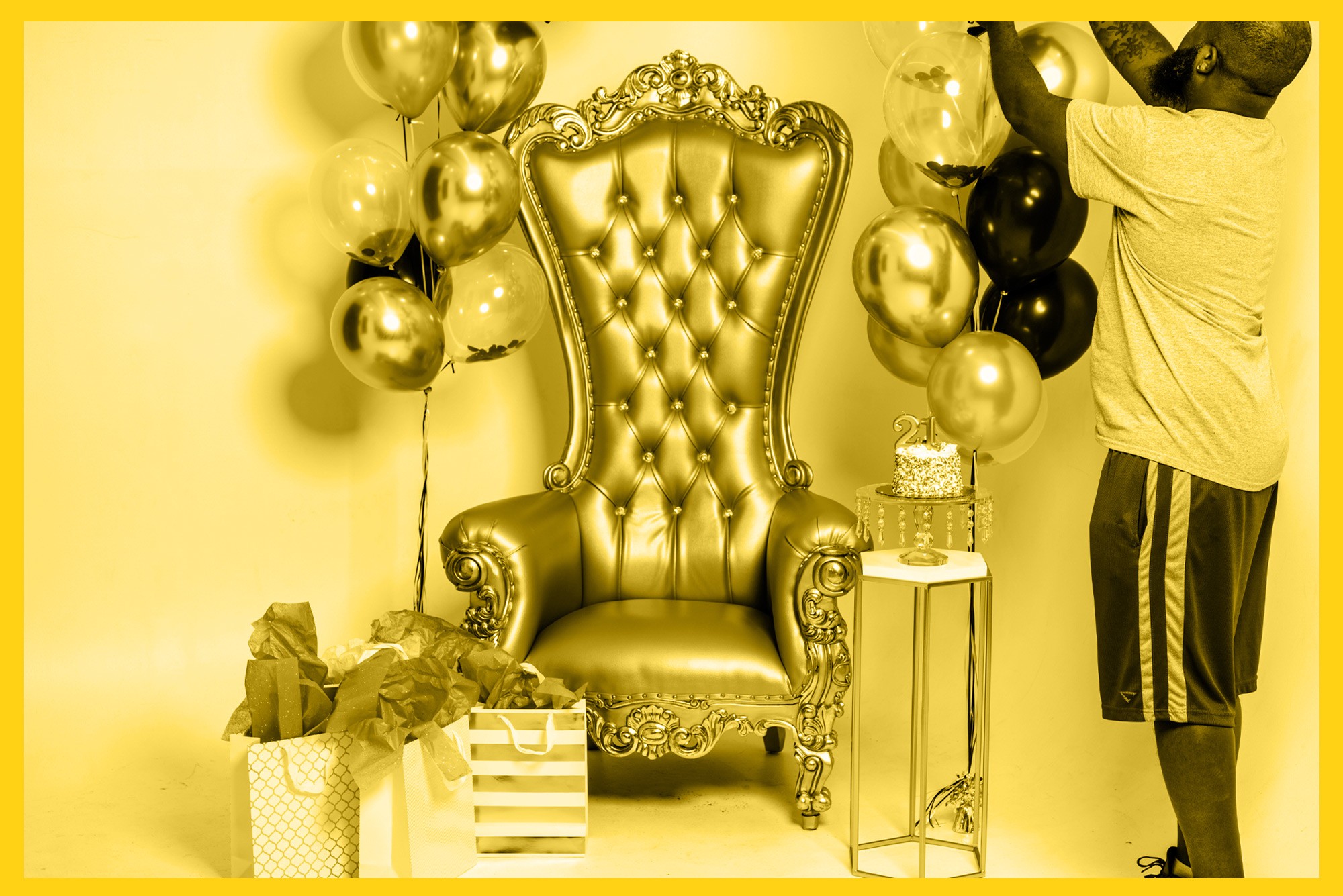 Wardrobe
Some clients are looking for studio photos with a specific wardrobe, and we can't miss the opportunity to please them. For these cases, our previously prepared pocket list with wardrobe rental suppliers will come in handy, and we'll get one perfect for the occasion. Whether it's someone celebrating their birthday, a wedding, an adult party, a baby shower, children's parties, or even traditional festivities.
Likewise, we should also consider costume accessories that'll help give that extra kick to the mix. Among these, we can highlight hats, shoes, jewelry, crowns, headdresses, masks, parasols, canes, wallets, and belts. All these accessories are a fundamental complement to the costume chosen according to the occasion.
Decorative objects
In this section, we'll group a series of decorative elements that can be environmental, such as lamps, paintings, vases, arches, plants, bouquets, and cushions. Besides, we also have special items such as toys and stuffed animals in the case of children's photographs. Likewise, pets can be an attractive element within studio photos that should not be discarded.
How to rent photo props?
Nowadays, this task is very easy and simple. Many people are into the prop rental business, be it physically or online. Try researching a bit using your internet browser of choice, and surely you'll find the availability of accessories and different stores, depending on what you need. For example, clothing stores, furniture stores, decorative elements, and even basic accessories are required by the art of photography. From now on, you can search and elaborate on your list of preferred suppliers.
Not only should you consider those basic accessories in the world of photography to get a good quality image, but you should also consider the ones presented here that will visually enhance your photos and make them look like sensational studio photos.
By considering prop rental, you save yourself a lot of hassle by having a designated storage area for accessories, organization methods, maintenance, and cleaning. All in all, you will satisfy your customers, while minimizing storage costs, by establishing your go-to guide for diverse props rental establishments and online stores. Imagine having to buy and use a gremlin hat once, only for it to never be used again and have it collect dust.